What if Outrun and Miami Vice had a baby with Ola…
In a world reeking of 80s nostalgia, pink neon and palm trees, there's little else to do than race around in a pink Lambo. This arcarde racer lets you play solo or compete split-screen with a 'friend' through futuristic streets of the future.
The gripping soundtrack is created by legendary guitar hero Ola himself using the original track recording files of Cringy AF, released on his album Starzinger in 2020.
The original music video
Watch the music video on Ola's channel. Created and animated in real-time in Unity3D.
So put on those imitation Ray Ban sunnies, pull up your dinner jacket sleeves to the elbow and watch your head as you enter the pink Lambo. Let's race!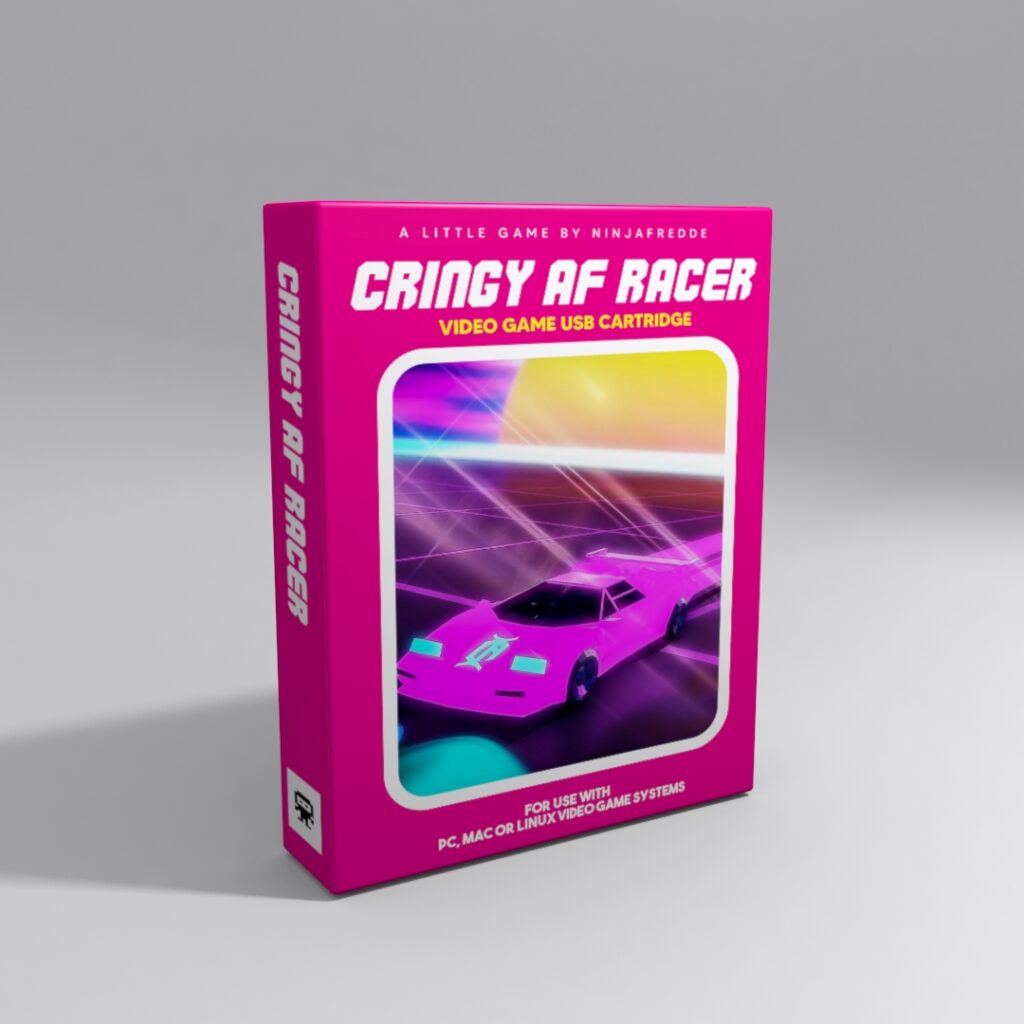 Cringy AF Deluxe
The deluxe version of Cringy AF Racer comes in a physical box, extra levels and upgraded graphics.